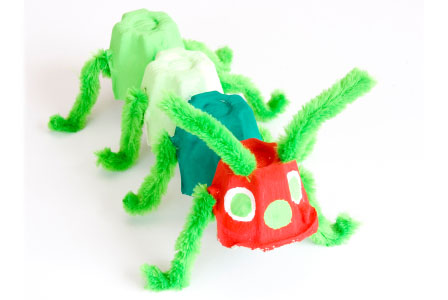 The flowers and trees are blooming and nature is coming alive once again… It's springtime!
Fun and easy spring crafts just for kids
Celebrate the coming of spring with your children while making these fun, easy and colorful crafts. These crafts make wonderful Mother's Day gifts, teacher gifts and house decorations.
Blooming tree
Materials
Directions
Mix two parts brown paint with one part water to liquefy the paint slightly.
Paint a thick tree trunk and a few thick branches on the construction paper.
Hold the end of the straw close to the painted tree branches and gently blow through the straw to spread the paint, creating more branches.
Let dry.
Apply small dots of glue randomly between the branches.
Place a piece of popped popcorn on each glue dot to represent a blooming tree in the springtime.
Clothespin butterflies
Materials
Directions
Decorate the flat sides of a clothespin.
Apply two small dots of craft glue to the top of the clothespin -- where the clothespin pinches closed.
Place two small googly eyes on the glue.
Cut an eight-inch square from a piece of colored tissue paper.
Pinch the middle top and middle bottom of the square between your thumb and index finger.
Place the center, pinched section of the tissue paper between the closed parts of the clothespin to create the wings.
Bend and twist one pipe cleaner in half and place it between the pinched/closed parts of the clothespin to create the antennae.
Egg carton caterpillar
Materials
Directions
Cut one row -- lengthwise -- from the egg carton.
Paint the wrong side of the egg carton row with green paint.
Let dry.
Carefully poke two small holes at the top of one mound on either end of the egg carton.
Thread the pipe cleaner through the underside of the egg carton and through the holes.
Twist the ends around your finger to curl or bed the ends to the side.
Apply two small dots of glue to the same end as the pipe cleaners to create the eyes.
Place two small googly eyes on the glue.
Tip: Cut colorful foods from construction paper to give your caterpillar food while you read along to the book, The Hungry Caterpillar.
Rainbow mobile
Materials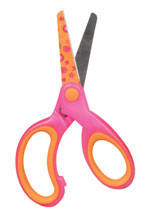 Directions
Cut a large white paper plate in half.
Draw and color a rainbow on the wrong side of both plate halves.
Cut 6 to 12-inch pieces from the party streamers (one of each color).
Staple or tape each piece hanging from the inside straight edge on one of the paper plates.
Staple or tape the second rainbow plate so the colored sides are both facing out, hiding the attached ends of the streamers.
Carefully cut a small hole at the top of the rainbow and attach a piece of string.
Hang from a doorway or ceiling.
More crafts for kids
5 Spring bug crafts for kids
5 Spring handprint crafts for kids
Kid-friendly crafts for Spring and Easter