My Mom Has Tattoos, And That Rocks
Are you a tattooed mom? Or do you just love the way tattoos look? We've compiled a fabulous gallery of some of the most beautiful and inspiring tattooed mothers out there.
(page 5 of 26)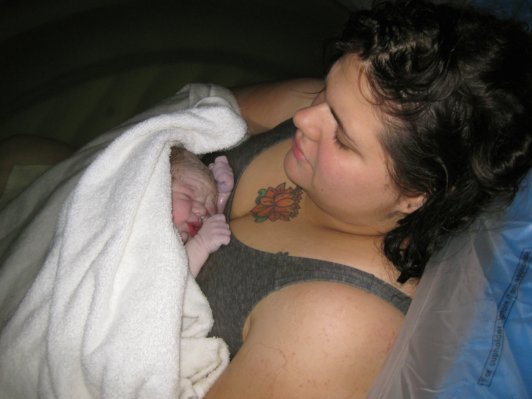 Kim Parent
Kim, mom of two from Montreal, Quebec (Canada), pictured here in the birthing tub with Jasper.
"I don't know if I'm an excellent parent, but I try my best. I try to follow the golden rule and treat my children the way I'd like to be treated. It's hard and I definitely lose my cool sometimes, but I think respect is such an important part of parenting. Honestly, I don't know if people treat me differently because I'm tattooed. I've had my tattoos for several years and I forget that they're there most of the time. If someone treats me badly, it could just as easily be because of my age, income or the language I speak."