My Mom Has Tattoos, And That Rocks
Are you a tattooed mom? Or do you just love the way tattoos look? We've compiled a fabulous gallery of some of the most beautiful and inspiring tattooed mothers out there.
(page 4 of 26)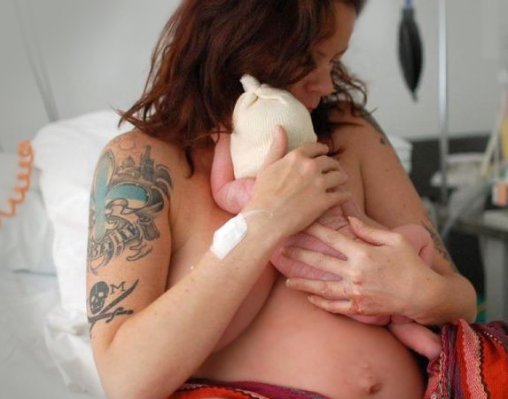 Claire
Claire, mom of one from France, pictured here with her newborn daughter Lila.
"My tattoos all have personal stories behind them -- I find it impossible to label one 'my favorite.' What I'm getting next is one for Lila. She's now almost 7 months old and I still don't even have a general idea of what I'd like it to be. What I do know, however, is where I'd like it: in between the cherry blossoms and the tattoo I had done for my mom right after she passed away. Or... maybe a chest piece, to commemorate breastfeeding if I get tattooed around the time she weans. Clearly I have some decision making to do!"