My Mom Has Tattoos, And That Rocks
Are you a tattooed mom? Or do you just love the way tattoos look? We've compiled a fabulous gallery of some of the most beautiful and inspiring tattooed mothers out there.
(page 24 of 26)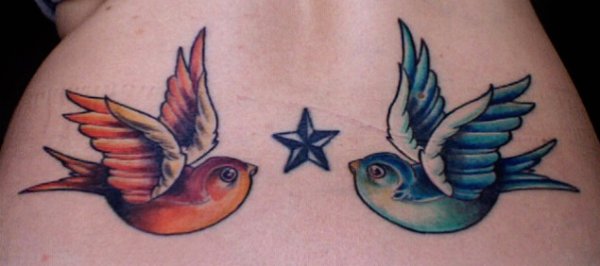 Maria
Maria, mom of two from Florida, writes for SheKnows Parenting and Real Mom's Guide.
"When visiting Chicago in 2009, I spent four hours having these two birds inked onto my lower back, one for each of my sons. I bit off more than I could chew doing it all in one sitting and felt like crap for a few days afterwards, but I adore my birds and love it when my kids ask about them and want to look at them."