My Mom Has Tattoos, And That Rocks
Are you a tattooed mom? Or do you just love the way tattoos look? We've compiled a fabulous gallery of some of the most beautiful and inspiring tattooed mothers out there.
(page 22 of 26)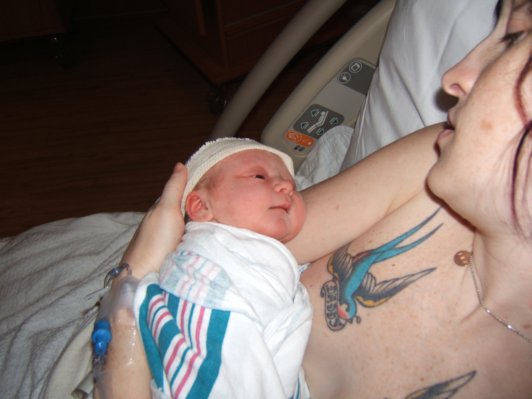 Shelly Goldblatt
Shelly, mom of two from Middletown, Connecticut, pictured with newborn Dahlia.
"The birds on my chest are for my parents. They hold banners that read 'Mommy' and 'Daddy.' The tattoo is a traditional sailor tattoo, they would get the swallows on their chest to signify keeping their head above water. My parents passed away when I was young, but their memory and spirit help me metaphorically keep my head above water (I also have a slight fear of water)."