My Mom Has Tattoos, And That Rocks
Are you a tattooed mom? Or do you just love the way tattoos look? We've compiled a fabulous gallery of some of the most beautiful and inspiring tattooed mothers out there.
(page 16 of 26)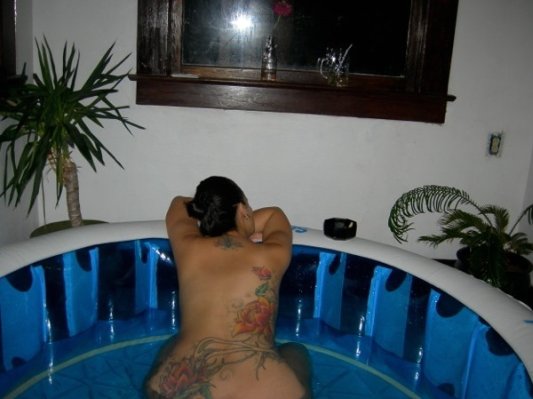 Rebecca Andersson
Rebecca, mom of three from Portland, Oregon, pictured laboring in the birthing tub before the birth of Paz.
"I can't come up with anything really positive anyone has said about my tattoos. I think because they are pretty much hidden from people I meet in day to day life -- but people who have seen the photos have said I look like a beautiful strong mama, and I think maybe my big back piece gives the impression of having a high pain tolerance."