My Mom Has Tattoos, And That Rocks
Are you a tattooed mom? Or do you just love the way tattoos look? We've compiled a fabulous gallery of some of the most beautiful and inspiring tattooed mothers out there.
(page 13 of 26)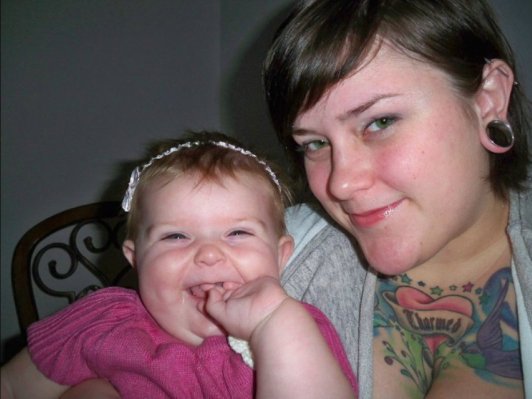 Kayla Hurley
Kayla, mom of one from Fairbanks, Alaska, pictured here with Annaliese.
"I had anxiety issues in 2006 that caused me to black out disturbingly often. Every hospital trip started with a drug test, pregnancy test and hep c blood test mixed in with my other blood labs. I know this because I got my medical records later -- and that was at multiple hospitals. However, when my tattoos are covered, I'm never subjected to those tests. One of the stupidest things I've ever had said to me about my tattoos is, 'Oh my gosh, you have so many tattoos that your baby is probably going to born all the colors of the rainbow.' Haha!"