My Mom Has Tattoos, And That Rocks
Are you a tattooed mom? Or do you just love the way tattoos look? We've compiled a fabulous gallery of some of the most beautiful and inspiring tattooed mothers out there.
(page 11 of 26)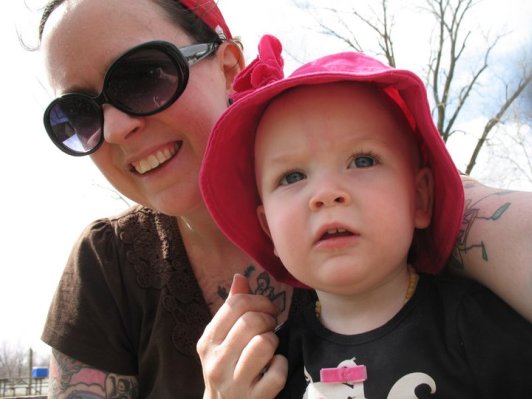 Monica
Monica, mom of four from St. Joseph, Missouri, pictured with Willow.
"I've been tattooed for so long I don't even think about them any more. I'm often surprised if someone asks about them. I have two tattoos that my sons designed when they were 5 and 8 that always get a good response. I'm like a walking refrigerator, wearing my children's art instead of sticking it on the fridge."