My Mom Has Tattoos, And That Rocks
Are you a tattooed mom? Or do you just love the way tattoos look? We've compiled a fabulous gallery of some of the most beautiful and inspiring tattooed mothers out there.
(page 10 of 26)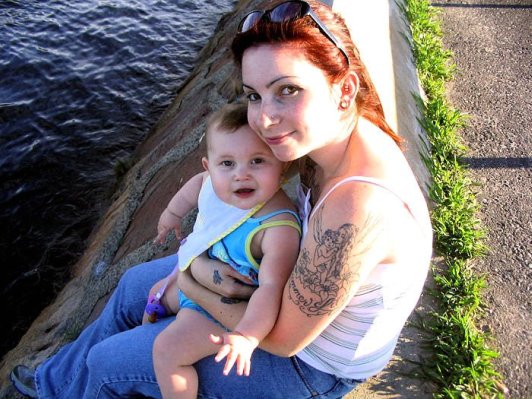 Carrie Weeks
Carrie, mom of two from Middletown, Connecticut, pictured here with Summer, is a writer for SheKnows.
"Two of my tattoos have equal meaning to me -- the two of my daughters. It is a way that I can have them 'with' me all the time, even when they are grown up. It also makes them feel special."