The importance of a YouTube account
YouTube has millions of videos readily available for anyone to browse and to tune into. As a blogger, it's important to create a digital footprint and YouTube is an exceptional way to do this.
Are you ready? -- Lights! Camera! Action!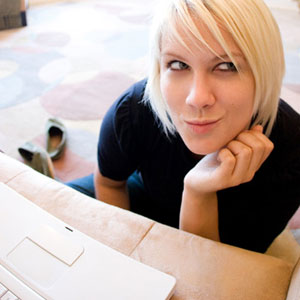 YouTube is a virtual playing field for any blogger interested in creating video content. I have had a YouTube account since 2008 and to date, I have created over 450 videos for MomGenerations.com. There was one reason in particular I wanted to start doing videos as a blogger back in 2008: I wanted my readers to get to know me better. They would see my words on a page, but they had never gotten to see me for "real" -- up close and personal. Video changed everything for me and ever since then, I've been a huge proponent of recommending bloggers to create YouTube accounts.
So what is YouTube all about?
YouTube is the place where anyone can be the star and it's super easy to sign up and create an account. You literally just come up with a username and you're off! It's crazy to believe, but YouTube has over a billion page views a day! It's a fertile ground for you to expand your blog's message to the masses. Whether you're a mom blogger who focuses on fashion, food, fitness, couponing, DIY projects, crafting, beauty, etc. -- there's a place for you on YouTube. Bring your blog posts alive through video postings and really extend the legs of your social media footprint.
6 Quick ways to get the most out of YouTube as a blogger
More on vlogging
Best mom vloggers: Meet the mommaloguers
Girls ask YouTube viewers: "Am I ugly?"
Mom Blogger Face-Off: Do you share everything about your life on your blog?