Celebrity Baby
Bump Watch
Happy Wednesday hump day -- or, as we like to call it, celebrity bump day! We have rounded up the cutest pregnant celebrities of the week, including a newly pregnant Sienna Miller, Kristin Cavallari's Fashion Week maternity style, Kourtney Kardashian's cute maternity rain gear and Alessandra Ambrosio's model perfect baby bump.
(page 5 of 5)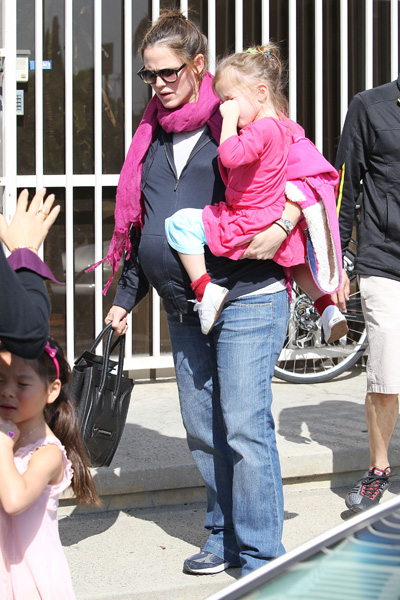 Jennifer Garner
Beautiful baby bump! A very pregnant Jennifer Garner proves she is a hands-on mom as she leaves ballet class with her daughters, Seraphina and Violet.
Garner told Jay Leno that her husband Ben Affleck would be happy if they had a boy or a girl. "At first I think I really thought [he wanted a boy], and then he kind of said 'Well, we have girls. We know how to do girls. My girls love me. I'm the big guy in the house.' So, now I'm not sure."
Photos: Splash/WENN