Unique Girl And Boy
Baby Names
Are you looking for a unique baby name that is also totally cool? Be warned: These baby names are only for parents who are rock and roll! If you love baby names that have an edge, like Hendrix, Gray and Breeze, then these baby girl and baby boy names are for you.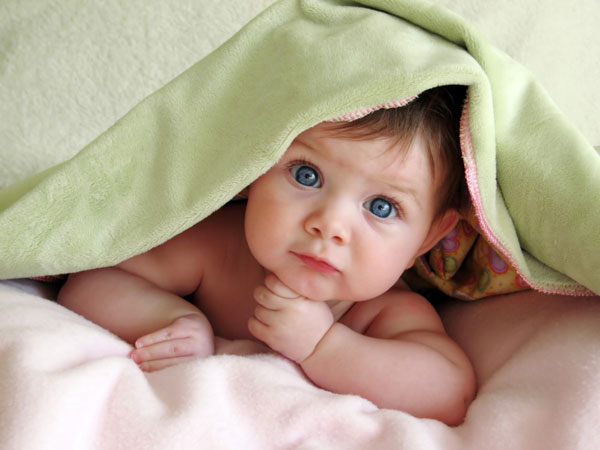 Jacob and Isabella may be fine baby names for your average Joe and Jane, but live on the wild side a little bit by considering some of these crazy (yet totally cool) baby names. Gwyneth Paltrow caused quite a stir when she named her daughter Apple, as did Beyonce when she named her daughter Blue Ivy. Jewel found a rock star name when she named her son Kase, and we are drooling over actor Neal McDonough's baby name of Clover.
Check out more ideas below for finding a unique baby name for your girl or boy.
Baby names outside of the box
There is no doubt that names like Elizabeth and Henry are great traditional names. However, don't limit your choices to only classic names! Think outside the box with our list of cool objects that make great baby names. Many of these names are unisex and can work equally well for both baby boys and baby girls.
Switched up baby names
One fun way to come up with a crazy, yet totally cool, baby name is by switching up the ending or the spelling of a more traditional name. Often, just by adding in an "x" or "z," you can come up with a name that is unique. Here are some ideas:
A twist on celeb names
Name your child after your favorite rock idol or screen siren with these fun and creative ideas. Many of these names use the last name as a first name for an edgy twist. For example, instead of naming your child Marilyn after Marilyn Monroe, giving her the name Monroe sounds modern and cool. Here are more examples:
Mythical baby names that rock
Mythological names are totally crazy, yet cool. Watch the Clash of the Titans and you might find yourself leaning towards having your own little Zeus running around! Here are some great mythological baby names:
More baby name ideas
Kick butt baby names
Modern names for boys
Modern names for girls