Introducing Children To Charity Work
We all want to raise respectful, kind children who are willing to help those in need. You can instill the idea of helping others and doing charity work in your kids from a very young age. We talked to 13-year old philanthropist Julien Leitner, founder of the non-profit organization
Archimedes Alliance
, for his insight on how to introduce children to helping others and make charity part of your everyday lives.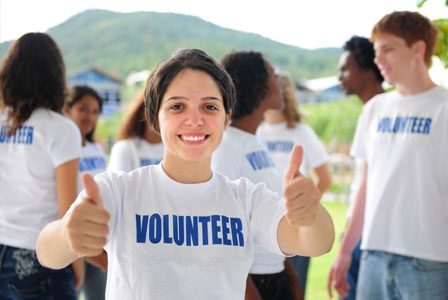 We all want to raise respectful, kind children who are willing to help those in need. You can instill the idea of helping others and doing charity work in your kids from a very young age.
Introducing children to charity work
We talked to 13-year old philanthropist Julien Leitner, founder of the non-profit organization Archimedes Alliance, for his insight on how to introduce children to helping others and make charity part of your everyday lives.
The importance of charity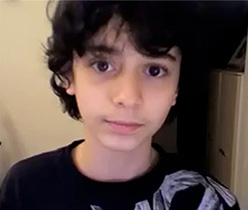 "Charity is incredibly important," says Leitner. "It teaches compassion and empathy. It makes people more aware of the world. It teaches people to care for those less fortunate than themselves, and that knowledge and understanding stays with you your whole life. It's what inspired me to start the Archimedes Alliance. I was conditioned for it. I was taught to be charitable from my family, and I finally decided I wanted to do something myself. I decided I wanted to change the world. Charity has changed my life, and made me want to change other peoples' lives."
Make charity part of your family routine
Where to Volunteer:
a local food bank
children's shelter
other non-profit organization
From the time your children are young, it's important to make volunteering and charitable works a family tradition. Your family can volunteer at a local food bank, children's shelter or other non-profit organization on a weekly or monthly basis.
"Charity should be part of a family's regular routine," explains Leitner. "My personal experience was weekly charity. It was part of my weekly routine, and I just accepted it. Every week, my family would do one act of charity. It could be something small like donating money, or something bigger, like volunteering at the food bank for a day. I started looking forward to it. I loved knowing I was helping people."
Stick with it
Once you get started helping your community, stick with it. The act of giving should be enough to maintain motivation for your family to keep doing it again and again.
"The biggest motivator for me was seeing the people I was helping," says Leitner. "If I saw the people we were donating food or money to, I got really excited and I wanted to do more to help them. I loved seeing their faces. I loved knowing I'd made their lives better. I think it's important for kids to learn to enjoy helping others."
A little help
Children (and their parents) should realize that a little help can go a long way, whether you are talking about donating money or volunteering time. If we all do our part, even in a small way, it can make a huge impact. Archimedes Alliance is a testament to this concept. Using email and social media, Archimedes Alliance is reaching out to 1,000,000 people and asking them to donate just two dollars each. When the goal is reached the cycle will begin anew.
More about charity
How to give back in 2012
Top 5 volunteer tips destinations
How to plan a volunteer vacation