Classic Stories And
New Favorites
March is National Reading Month with the
NEA's Read Across America Day
on March 2. Reading bedtime stories to your kids promotes literacy and offers the opportunity for valuable bonding time. Recently,
Celebrity Baby Scoop
talked to several celebrity moms about their favorite bedtimes stories and other pastimes with their children.
(page 4 of 4)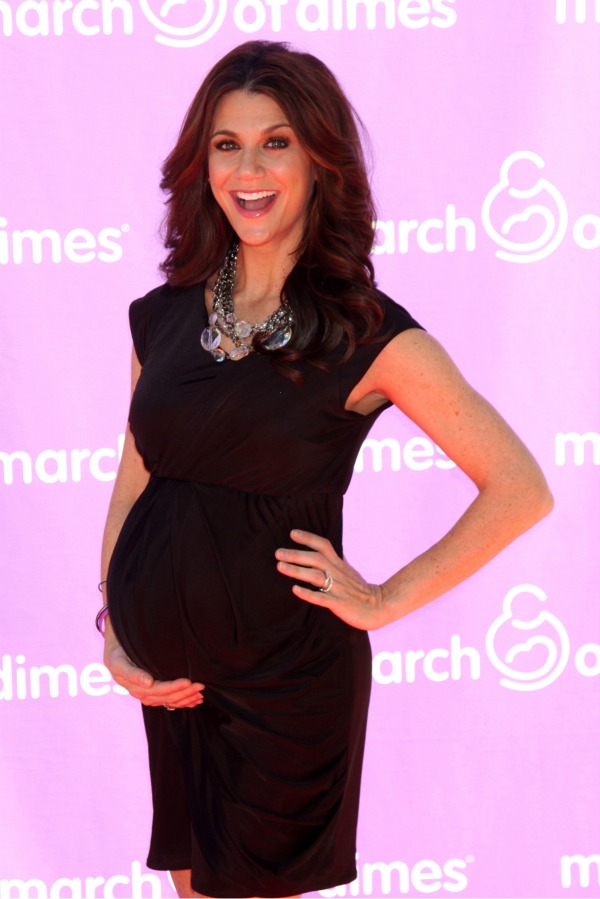 Samantha Harris
"There are different favorite books for each of our two girls for bedtime," Samantha Harris told Celebrity Baby Scoop. "Right now, each night, 10-month-old Hillary gets to cuddle before her bottle with Good Night Moon. It was one of my favorites growing up. Josselyn gets to pick two books to read while cuddled up in mommy and daddy's bed with us each night. Before we bring her to her room for lullabies, our favorites come from the Elephant & Piggie series by Mo Willems. I Broke My Trunk and Elephants Cannot Dance are at the top of the list. My husband, Michael, does the elephant's voice and I read the piggie's parts. It cracks up all three of us!"
Harris is a former Dancing with the Stars co-host, former ET correspondent and mother of two daughters.
Image: WENN
CelebrityBabyScoop.com is one of the most popular blogs on the topic and the foremost provider of everything celebrity-baby, featuring baby fashion, baby names, baby trends and up-to-the-minute celebrity baby gossip and pics. Get all the latest news, updates, and photos about Hollywood's most beloved celebrity moms, dads and their babies. Who's the latest Tinseltown baby? Who's due next and who just announced a pregnancy? It's all on CelebrityBabyScoop.com.