Classic Stories And
New Favorites
March is National Reading Month with the
NEA's Read Across America Day
on March 2. Reading bedtime stories to your kids promotes literacy and offers the opportunity for valuable bonding time. Recently,
Celebrity Baby Scoop
talked to several celebrity moms about their favorite bedtimes stories and other pastimes with their children.
(page 2 of 4)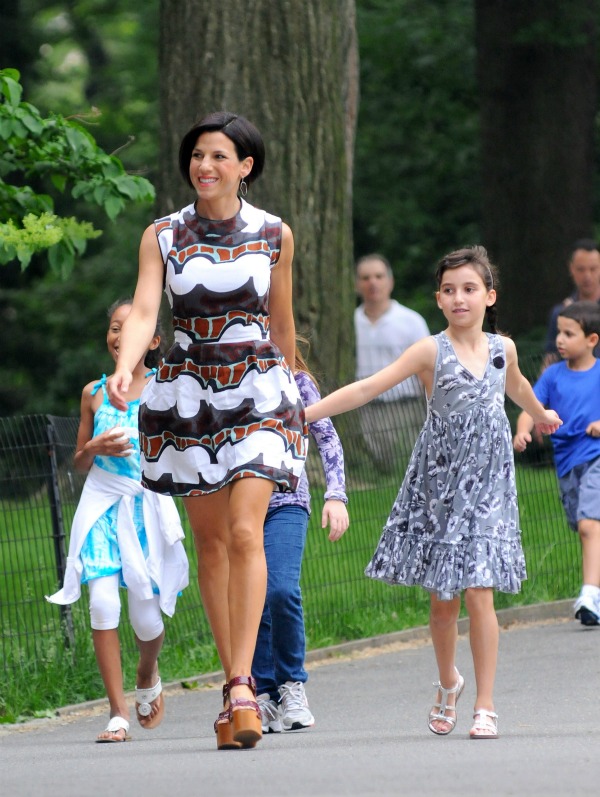 Jessica Seinfeld
"My family loves reading poems by Shel Silverstein together," Jessica Seinfeld told Celebrity Baby Scoop. "We've read his poems so many times that by now we can all recite them by heart. At bedtime, we read a few together, using different voices for each character. After reading time, we try to give each child about 20 minutes alone time with mom or dad, to talk about issues that have arisen at school or home that day. We always try to end the day with some big laughs."
Jessica Seinfeld is the author of two cookbooks about preparing food for your kids, founder of Baby Buggy, a non-profit that provides essentials for families in need in New York, and wife of comedian Jerry Seinfeld. The couple has three kids -- daughter Sascha (pictured above with Jessica) and two sons -- Julian and Shepherd.
Image: WENN
Next up: Jennie Garth >>