Sensory Processing Disorder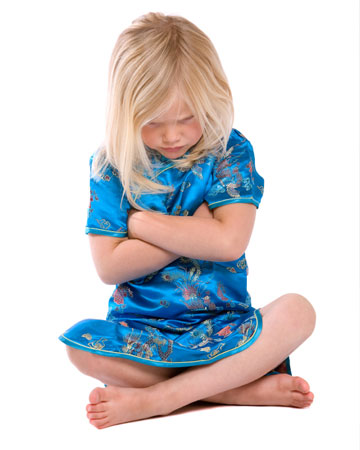 Manage sensory issues like an expert
Sensory Processing Disorder can be overwhelming for parents. When a child has extreme meltdowns and problems with daily tasks, it's hard to know where to start.
The good news is, you have the power help. Many SPD treatments can be done at home, and parents and caregivers are the best resources for guiding children toward improvement.
When your child has Sensory Processing Disorder, your daily routine can feel like putting out a series of fires. Don't let your child's Sensory Processing Disorder rule her life and yours. Learn how to take control of your family's routines and your child's SPD with therapies you can try at home. SPD treatment can be a lot of work, but ultimately the work is fun and undeniably rewarding.
Focus on your child
The goals of Sensory Processing Disorder therapy depend on your child's individual needs. Some children are sensory seekers, always trying to go faster, push harder and stay busy. Other children are sensory avoiders, shying away from noises and textures. Just to complicate matters, many kids demonstrate elements of seeking and avoiding. Identify what makes your child feel good and secure and give her opportunities to do those things. It might mean quiet time under a weighted blanket, a few minutes a day on a mini trampoline or special headphones to block out noises at study time.
Practice basics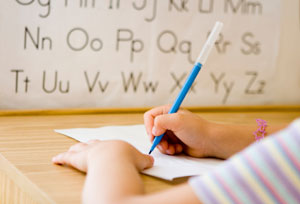 If your child is in occupational therapy, carry out any recommended exercises from his Occupational Therapist. Whether you're receiving recommendations or not, take time to patiently guide your child through practicing tasks like putting on socks, fastening buttons and getting dressed. Try not to get frustrated if your child struggles. Kids with SPD tend to get discouraged easily, so your patience and encouragement can be a huge teaching tool. If your child struggles with handwriting, try a program like Handwriting Without Tears, which is often recommended by Occupational Therapists. Talk your child through transitions and try to stick to a routine if that helps your child through the day.
Integrate therapy and play
Consider using therapy ideas from The Out-of-Sync-Child Has Fun by Carol Kranowitz. This informative book offers plenty of activities for kids with Sensory Processing Disorder. For kids with SPD, it's important to get moving and get sensory input. Even unstructured play like going to a playground and swinging on swings can help your child focus and reset. Play with unscented shaving cream in the bathtub or make a bowl of Jello and bury pieces of candy or fruit in it for your child to dig out.
Make your own tools
There are plenty of toys and therapy tools available for kids with Sensory Processing Disorder. Many are expensive. If you find that certain sensory toys work well for your child, there's no harm in using them. However, feel free to get creative with what you have around the house. A bowl of rice full of little odds and ends or a cheap ball of silly putty can be highly effective therapy tools. Fill a bin with toys and objects with different weights and textures, such as rubbery bouncy balls and silk scarves.
More on special needs
Answering questions about your special needs child
5 gifts for kids with Sensory Processing Disorder
Games that develop social skills in special needs kids