Celebrity Baby
Bump Watch
Happy Wednesday Hump Day! This week we celebrated Valentine's Day, as well as had fun drooling over (and dissing!) the red carpet looks at the Grammy Awards. Speaking of the Grammys, we rounded up the red carpet style of pregnant model Lily Aldridge and The Civil Wars singer Joy Williams. Kristin Cavallari wore an interesting outfit to her baby shower, while Molly Sims rocked her baby bump during Fashion Week.
(page 4 of 4)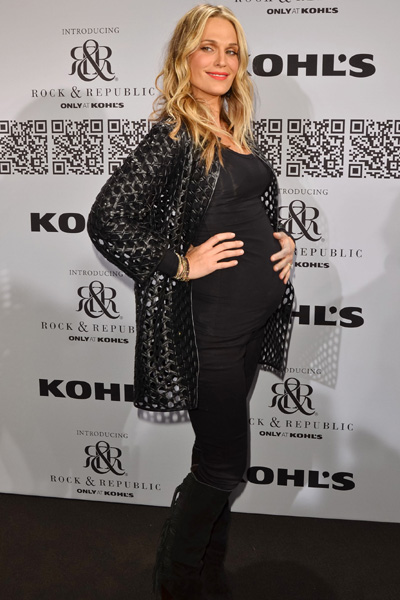 Molly Sims
Molly Sims showed off her baby bump at the Rock & Republic for Kohl's Fall 2012 fashion show during Fashion Week on Feb. 10.
"Pregnant or not pregnant, I'm loving the boyfriend jacket, the over-sized cardigan with colored jeans," she told SheKnows. "You can do a pink jean, a yellow jean, a blue jean, a purple jean and you can add a black on top, white on top, cream on top really mixing those bold colors."
The actress also said they weren't sure yet the sex of the baby. "It doesn't matter if it's a girl or a boy," she says. "I just want 10 fingers and 10 toes!"
More on celeb moms
Mommy tweets: Jamie Lynn Spears
Celeb bump day: Molly Sims, Jennifer Garner and more!
Selma Blair talks postpartum hair loss
Photos: WENN