Celebrity Baby
Bump Watch
Happy Wednesday Hump Day! This week we celebrated Valentine's Day, as well as had fun drooling over (and dissing!) the red carpet looks at the Grammy Awards. Speaking of the Grammys, we rounded up the red carpet style of pregnant model Lily Aldridge and The Civil Wars singer Joy Williams. Kristin Cavallari wore an interesting outfit to her baby shower, while Molly Sims rocked her baby bump during Fashion Week.
(page 3 of 4)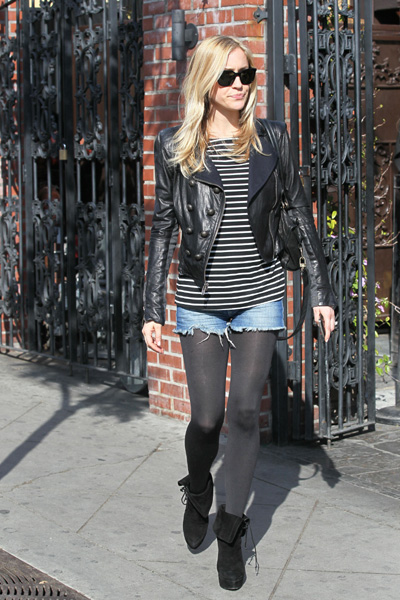 Kristin Cavallari
Laguna Beach star Kristin Cavallari decided against a pretty floral dress for her baby shower and instead went for cut-off jean shorts, opaque tights and a leather jacket. The reality star had her baby shower at the Abbey on Robertson Boulevard in West Hollywood on Feb. 11.
Cavallari was also spotted at the Betsey Johnson show during New York Fashion Week and she admitted her pre-pregnancy jeans aren't fitting.
"They aren't buttoning anymore," she told reporters. "So I have this thing called the Belly Band that just goes around the top of your jeans so you can wear them without buttoning them. It's the first time I've had sample size dresses not fit me. It's all for a good reason. It's all right. I'm pregnant."