Celebrity Baby
Bump Watch
Happy Wednesday Hump Day! This week we celebrated Valentine's Day, as well as had fun drooling over (and dissing!) the red carpet looks at the Grammy Awards. Speaking of the Grammys, we rounded up the red carpet style of pregnant model Lily Aldridge and The Civil Wars singer Joy Williams. Kristin Cavallari wore an interesting outfit to her baby shower, while Molly Sims rocked her baby bump during Fashion Week.
(page 2 of 4)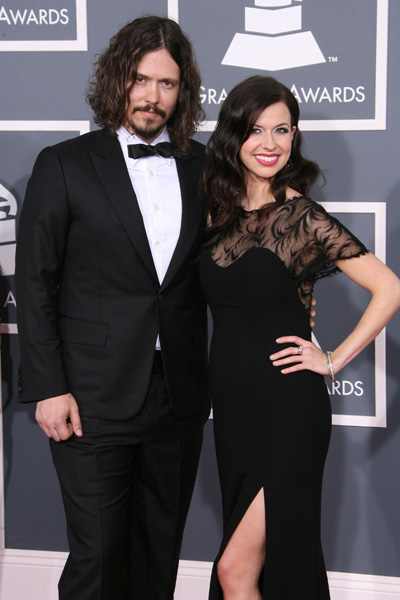 Joy Williams
The Civil Wars singer Joy Williams chose the Grammy Awards to announce her baby news. "My baby bump & I will see you on the red carpet," she tweeted on Friday.
The singer (posing here with her Civil Wars partner John Paul White) and her husband Nate Yetton are expecting their first child in June. "I'm feeling butterflies but I can't tell if it's my baby kicking or the actual butterflies itself. Both sensations are really, really wonderful" she told People.
The Civil Wars picked up Grammy Awards for Best Folk Album and Best Country Duo/Group Performance. They also opened for Taylor Swift's performance of "Mean." Towards the end of the night, however, Williams told EW she was "five months pregnant and antsy to get out of her heels."