Why it's important to have blogging limits
As a mom blogger, you share pieces of your life online. You have the ability to control what you will and won't put out there for people to read. Every blogger should know their limits when it comes to sharing on their blog.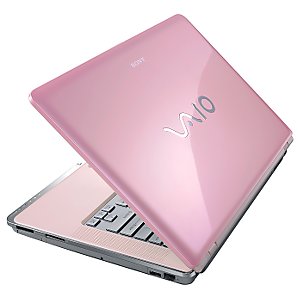 When I started to blog in 2007, I made the decision not use my blog as a personal soap box. I didn't want my blog to be me ranting and raving about the various things in my life.
I wanted it to be a "safe" place for people I know (and people I didn't know) to come and read about my life and my personal fashion and beauty advice for moms. I made a conscious decision on day one of blogging that there were pieces of my life I didn't want to share with everyone, things that were important to me to keep sacred and to myself. The beauty of blogging is the ability to share information about yourself, and you have the control to decide what you want and don't want to put out there for the masses.
One of the first questions I always ask mom bloggers when they come to me and ask my advice about jumping into the blogging waters is, "Is there anything about your life you don't want to share?"
I feel like bloggers nowadays get so caught up in the things that they feel will cause a reaction and gain instant traffic, that they don't actually stop and think about what it is that actually want to share on their blog. As I like to tell them, the pieces of themselves that they share will connect with people because it's 100 percent genuine and real. And with that same logic in mind, you need to know exactly what you don't want to share because that makes you 100 percent genuine and real, too.
Five things I won't share on my blog
Oh, no. I don't and I won't touch on it on my blog. I know there are mom bloggers who don't mind putting it all out there for people to read, but I'm not like that with this topic. It's special and sacred to me. I've always felt that the only two people that need to know about that are me and my husband, not my readers.
My in-laws are just coming around to this whole blogging thing that I do. They didn't understand what I did for years, and even though they aren't avid readers of my blog, I made the decision early on never to blog about them. They're wonderful people and even though they'll do funny things that I may think are blog worthy, they're not the ones who have decided to open up their lives.
It's funny because most people don't realize that I have two older brothers, too! I blog with my mom and sister on MomGenerations.com, but there are actually two more of us. They both work with my father at our family printing company, and have never opened themselves up to wanting to be the topic of any blog posts. They're private guys with families of their own, and I've always respected that about them.
4
I don't swear on my blog
I've always been someone who is okay with swearing on blogs, but I don't think it's appropriate for MomGenerations.com blog content. It's something I've stayed away from and won't do on my blog. Plain and simple.
5
I don't attack people on my blog
I know this seems funny to say, but it's true -- I don't. I made the decision early on that I would never attack people on my blog. I see people doing this to celebrities, family members, friends and even other bloggers sometimes, but I've always thought MomGenerations.com isn't the place to share this kind of content. There's always Twitter for that!
More on blogging
Mommy bloggers balance, writing and privacy
The many benefits of starting a blog
Mom bloggers behaving badly