Classic And Cool
Baby Names
Why do we love vintage baby names? They are sophisticated, classic, cool and, like your favorite vintage bag, never go out of style. In fact, what's old is suddenly new again -- especially when it comes to baby names! Check out our pick of the best vintage baby names for girls and boys.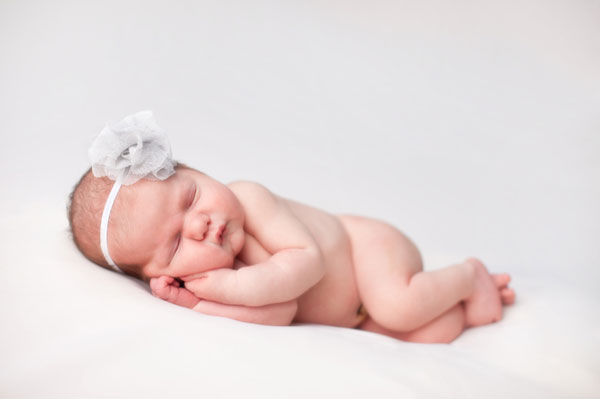 Vintage baby names are the hottest trend for today's hip parents. In fact, one only needs to look at the most recent crop of celebrity baby names to see this trend in full effect! For example, Bryce Dallas Howard named her daughter Beatrice Jean, while Keri Russell named her daughter Willa Lou. Celebrity boy names with a vintage sound include Kate Hudson's son, Bingham, and Alyssa Milano's son, Milo.
Sweet vintage girl names
These wonderful old-fashioned names take us back to a simpler time and place. Look at your own family tree for vintage family names that you can pass on to your baby girl. Why not spend a weekend watching some wonderful classic movies for name inspiration -- or catch up on some of those classic novels you have been wanting to read and write down classic names?
Check out our picks of some of our favorite sweet vintage girl names:
Sophisticated and cool vintage boy names
These cool vintage boy names have an old-fashioned and preppy sound to them. These names will never go out of style!
Popular names of the past
What names were popular in the Victorian era? What about the fabulous fifties? These great baby names of the past sound just as modern today.
In the 1880s, some of the top boy names were John, William, Clarence, Samuel and Harry. For girls, the popular names of this time were Mary, Anna, Emma, Elizabeth and Margaret.
The Roaring Twenties had many boys named Robert, John, Kenneth and Raymond -- while the top girls' names were Dorothy, Betty, Ruth, Virginia and Doris.
The Fabulous Fifties brought about Elvis (how is that for a vintage name?) and Marilyn Monroe. Some of the top names during the 1950s were James, Mark, Paul, Daniel, Linda, Patricia, Cynthia and Deborah.
Vintage names from pop culture
Taking a look at pop culture, the TV show Gossip Girl has some fabulous names that have a vintage, yet distinctly modern sound to them. Some of our favorite character names (as well as names of the actual actors) from Gossip Girl include:
Blake
Serena
Penn
Leighton
Blair
Chace
Nate
Chuck
Lily
Rufus
Taylor
Vanessa
Connor
Eric
We also love the cool, vintage names of the new show Revenge, starring Madeleine Stowe, which is another name we love!
Check out more fab names from Revenge:
More baby name ideas
Preppy baby names
Baby names from classic books
Retro baby names