Celebrity Baby
Bump Watch
Happy Hump Day or, as we like to think of it, Celebrity Bump Day! This week we feature Marley Shelton's stylish red carpet baby bump, The Big Bang Theory star Simon Helberg and his pregnant wife, Thor's pregnant wife as well as supermodel Alessandra Ambrosio. Baby bump bonanza!
(page 5 of 5)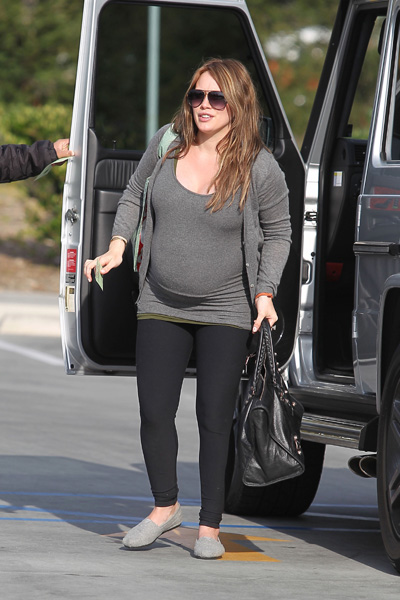 Hilary Duff
A pregnant Hilary Duff was spotted arriving at St. John's Health Center wearing black leggings paired with a bump-hugging gray tunic top and jacket. The actress was recently thrown a baby shower by her older sister, Haylie Duff, along with her mom and other friends.
"Such special memories today," she tweeted. "What an amazing [day]. My mommy and [Haylie] threw it down! Best baby shower!"
More celebrity moms
Celebrity bump day: Kourtney Kardashian, Beyonce and more!
Celeb mom tweets: Jamie Lynn Spears, Gwyneth Paltrow
Celeb moms use old wives' tales to predict baby's gender
Photos: WENN