Celebrity Baby
Bump Watch
Happy Hump Day or, as we like to think of it, Celebrity Bump Day! This week we feature Marley Shelton's stylish red carpet baby bump, The Big Bang Theory star Simon Helberg and his pregnant wife, Thor's pregnant wife as well as supermodel Alessandra Ambrosio. Baby bump bonanza!
(page 4 of 5)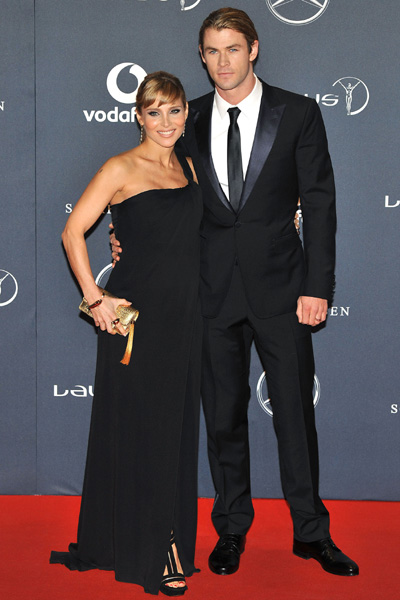 Chris Hemsworth and Elsa Pataky
Thor star Chris Hemsworth posed with his pregnant wife Elsa Pataky at the Laureus Sport Awards held at the Queen Elizabeth II Centre in London, England. The couple is expecting their first child this spring -- and they are expecting a delivery surprise.
"Since it's our first child, we don't care if it's a boy or a girl, our only wish is that it's healthy," Elsa told Hola magazine.