Celebrity Baby
Bump Watch
Happy Hump Day or, as we like to think of it, Celebrity Bump Day! This week we feature Marley Shelton's stylish red carpet baby bump, The Big Bang Theory star Simon Helberg and his pregnant wife, Thor's pregnant wife as well as supermodel Alessandra Ambrosio. Baby bump bonanza!
(page 2 of 5)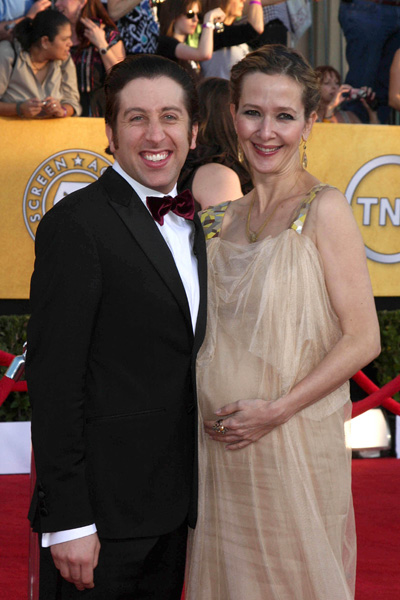 Simon Helberg and Jocelyn Towne
It's a Big Bang baby! Simon Helberg, star of The Big Bang Theory, and his wife, actress and writer Jocelyn Towne, were spotted at the Screen Actors Guild Awards on Jan. 29. The couple is expecting their first child this spring. Helberg, who plays the character Howard Wolowitz on the hit show, is probably already stocking up on turtleneck onesies for his future brainiac!