Celebrity Baby
Bump Watch
Happy Hump Day! Every Wednesday, we round up the cutest celebrity baby bumps of the week. Who is on our radar today? A very pregnant Hilary Duff, a barely pregnant Kristin Cavallari, Bruce Willis' wife and a Dawson Creek dad!
(page 4 of 5)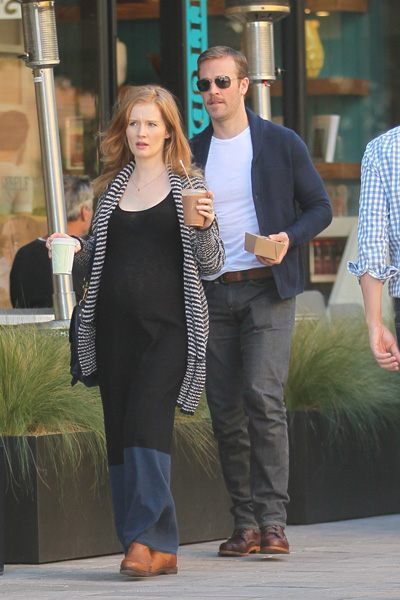 James Van Der Beek and Kimberly Brook
A newly mustached James Van Der Beek and his pregnant wife Kimberly Brooke were spotted lunching in Los Angeles. The Dawson's Creek star is expecting his second child.
"It's changed the trajectory of my life. I feel like before my daughter, my priorities were arranged like a stormy sea -- spread out everywhere; different ones popping up at random and I was just floating along in the middle of it all," he told People. "The minute my daughter arrived, everything instantly got rearranged like a pyramid, with my daughter and wife at the top, and everything else existing to support that."
Deep thoughts… with Dawson!