Show Your Kids How Much You Love Them
This Valentine's Day, show your children how much they mean to you with more than just a hug, kiss and some candy. These family activities, special meal ideas and thoughtful gifts are sure to make any child feel loved on Valentine's Day and always.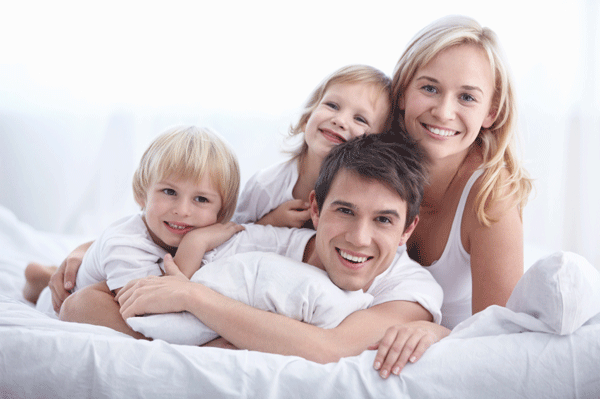 Valentine's Day-inspired meals
Say I love you with red, heart-shaped foods, love notes and special meals.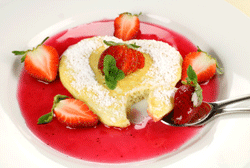 Breakfast: After toasting a piece of whole wheat bread, cut the toast in the shape of a heart and spread some raspberry or strawberry jelly on top. You can also make heart-shaped pancakes, top with fresh strawberries cut in the shape of a heart and drizzle strawberry preserve over the top.
Lunch: Because Valentine's Day falls on a Tuesday this year, put together a special school lunch full of love -- literally. Use a heart-shaped cookie cutter to cut your child's sandwich and write a love note on your child's napkin.
Dinner: Make stuffed red bell peppers, spaghetti with red sauce or another "red" food to make Valentine's Day dinner special for the whole family.
Valentine's Day scavenger hunt
Pre-plan a Valentine's Day-themed scavenger hunt for your child. This activity gets the whole family involved and is extremely fun for children. Don't forget to get creative with your words -- include lots of Valentine's Day words like love, heart, cupid and red.
Materials:
10 (3 x 5) notecards or blank paper cut in the shape of hearts
Ballpoint pen
9 small age-appropriate prizes according to your preferences (e.g., stickers, candy, small toys, money, etc.) 
1 large prize
Directions:
Mark the first note card or paper heart with the first clue. This clue will lead your child to another location in the house where he or she will find a second clue along with a small prize.
Continue the scavenger hunt by leaving clues to different locations all over the house.
The last clue should lead your child to the final location and the large prize.
Valentine's Day I Love You book
This Valentine's Day I Love You book can be done ahead of time as a gift for your child or on Valentine's Day as an activity with your child.
Materials:
1 (8 x 11) piece of cardstock paper
6 (8 x 11) pieces of blank paper
Stapler
Markers
Stickers
Photographs
Photo tape
Directions:
Fold the cardstock paper in half, crease the fold.
Fold each individual piece of blank paper in half, crease the fold.
Open all the folded pieces of paper and stack them on top of each other, with the cardstock on the bottom and the creases lining up/folded in the same direction.
Carefully re-fold the papers to create a book, staple the binding three to four times, 1/4-inch away from the folded edge.
Decorate the cover and pages with drawings, notes, pictures and stickers.
Kid's choice
Let your child pick his or her favorite family activity for the evening. If you child needs help with some ideas, try suggesting a few of these, then let your child pick which one he or she would like the family participate in.
Game night: Pre-select age-appropriate board games for the whole family.
Karaoke night: Make a playlist of kid-appropriate love songs mixed in with some of your child's favorite tunes to sing and dance the night away.
Baking night: Make your own Valentine's Day desserts by baking with your child.
More Valentine's Day fun for kids
6 Simple ways to make Valentine's Day special for the whole family
Valentine's Day crafts for kids
Kid's craft: Valentine's Day cards
More From SheKnows Explorer