Fab Celebrity Baby
Gear And Clothes
From fashion forward strollers to posh cribs, celebrity moms have their pick of the coolest baby gear and adorable clothes. Check out our roundup of the best celebrity baby gear, including Kate Hudson's stroller, Beyonce's crib, Jessica Alba's eco-friendly line and Heidi Klum's kids' adorable boots.
(page 2 of 5)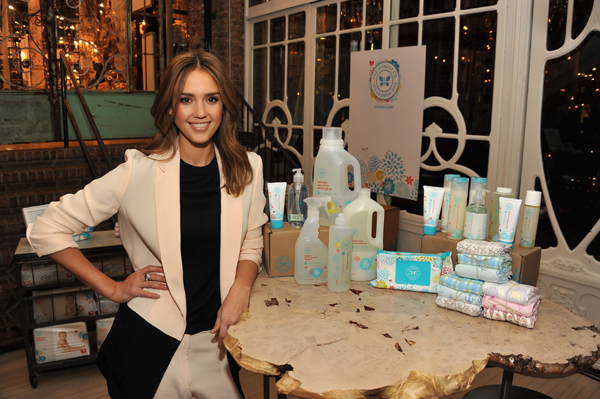 Jessica Alba's eco-friendly line
Actress and mom of two Jessica Alba was fed up with trying to find eco-friendly baby products, so she created her own! Alba, along with her friend Chris Gavigan, launched The Honest Company, which has a line of toxic-free household cleaning products, diapers and chemical free wipes.
"I created Honest because I was extremely frustrated trying to find safer, eco-friendly products for my family that actually worked," said Alba.
Her favorite product is the Honest diaper. "They're the best! They have the cutest designs and patterns and they work better than any diaper I've ever tried before," she said. "Before, I was actually layering two diapers together on Honor to try to prevent overnight leaks. With the Honest diaper, we all sleep better!"