Celebrity Baby
Bump Watch
It is already Wednesday Hump Day -- which means it is also celebrity bump day! We have rounded up the cutest baby bumps of the week, including newly pregnant Molly Sims and Kelsey Grammer's wife Kayte Walsh. Alyson Hannigan showed off her bump on the red carpet... and is Jennifer Garner smuggling a watermelon?
(page 4 of 4)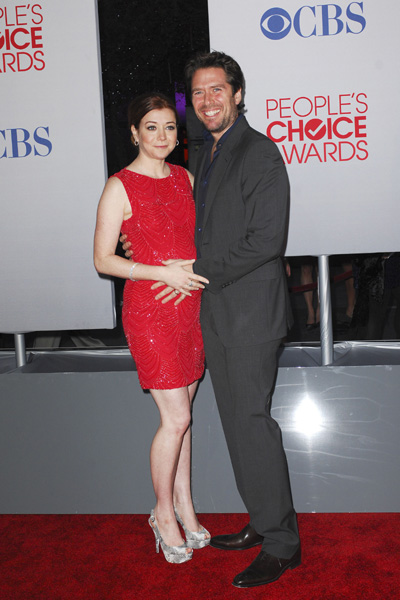 Alyson Hannigan
After hiding her baby bump behind flowing tops and loose cardigans, How I Met Your Mother actress Alyson Hannigan shows off her pregnancy curves in a short and sexy red sequin dress at the People's Choice Awards.
"I'm wearing Alice and Olivia and it fits!" she gushed to Us Weekly.
More on celebrity moms
Celebrity bump day: Jessica Simpson
Celeb parenting tweets of the week: Gwyneth Paltrow, Mariah Carey and more!
What kind of mom will Beyonce be?
Photos: WENN