Celebrity Baby
Bump Watch
It is already Wednesday Hump Day -- which means it is also celebrity bump day! We have rounded up the cutest baby bumps of the week, including newly pregnant Molly Sims and Kelsey Grammer's wife Kayte Walsh. Alyson Hannigan showed off her bump on the red carpet... and is Jennifer Garner smuggling a watermelon?
(page 3 of 4)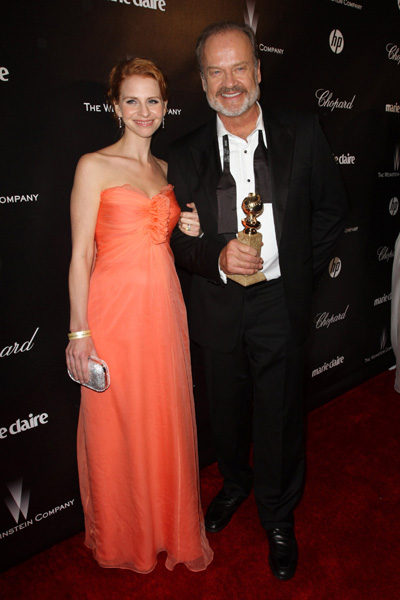 Kayte Walsh
Kelsey Grammer shows off his award for Best Performance by an Actor in a Television Series for his show Boss at the 2012 Golden Globes as he poses with his pregnant wife, Kayte Walsh.
Grammer, 56, announced that Walsh, 30, was actually pregnant with twins! Already in her second trimester, Walsh shows off her little baby bump in a flowing peach gown. Walsh had been pregnant once before but had a miscarriage.