Celebrity Baby
Bump Watch
It is already Wednesday Hump Day -- which means it is also celebrity bump day! We have rounded up the cutest baby bumps of the week, including newly pregnant Molly Sims and Kelsey Grammer's wife Kayte Walsh. Alyson Hannigan showed off her bump on the red carpet... and is Jennifer Garner smuggling a watermelon?
(page 2 of 4)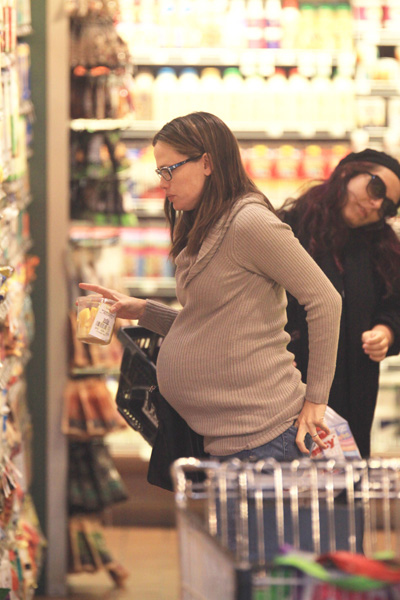 Jennifer Garner
How cute does Jennifer Garner look? The very-pregnant actress was spotted stocking up at a market in Brentwood, California. Garner is expecting her third child with Ben Affleck very soon… as in, any minute!
We love the names of their two daughters, Seraphina and Violet, and we can't wait to hear the baby name of their third child! She told Ellen DeGeneres that her daughters don't care about the gender, as long as they name the baby what they want. "Ralphie, Frankie, Minnie Mouse, Daisy Duck or Rosemarie," she said.
"Daisy Duck Affleck. I can see us going that way," she joked.