Raise your hand if you have a stack of pictures that you've been meaning to hang on the walls, but just haven't had the motivation to actually get it done. We insist that you jump on Pinterest right now and find the inspiration you need to start a family gallery wall! Pinterest is busting with creative ideas to get those family pictures out of the closet or off your computer and onto the walls -- start pinning (and hanging!) today.
If you have a fear of hanging frames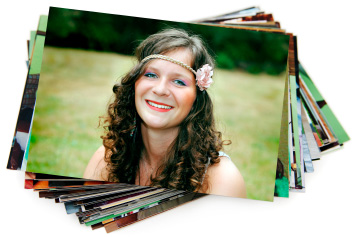 We're guessing that what's holding most of you back from getting your family photos on the wall is that the battle with hanging the frames perfectly straight and level is more stress than it's worth. This solution from Pinterest makes it easy to hang a huge group of frames, but with minimal effort needed to get them lined up and straight because you put them right up next to each other on the wall. (original pin source)
If you have something to say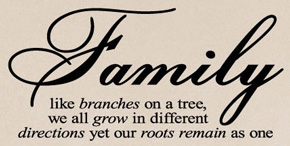 One of the newest trends in photo wall galleries and in home decor in general is incorporating words, phrases, quotes and letters in your designs, and Pinterest is following suit. Gallery walls with vinyl decals are a popular pin recently, including this family gallery wall and decal. They're a fun way to add even more of a personal touch to your family photos and they can easily be taken off when you're ready to mix things up. (original pin source)
If you are hammer & nails challenged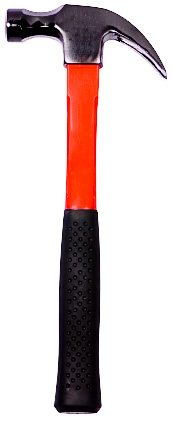 For many of us, we may have the frames ready to go, but when it comes to actually getting them on the wall -- with a hammer and nails -- we hit a dead-end. Check out this popular pin on Pinterest that's making moms get brave about hanging their gallery wall at home. It takes you to a step-by-step guide for putting your pictures up -- from mastering the perfect layout to creating a template to actually pounding those nails into the wall. Picture hanging made easy by Pinterest? Yes, please! (original pin source)
If you don't have space for an entire gallery wall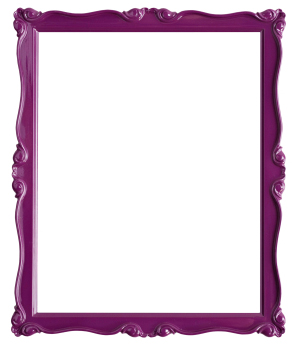 Not every home has the space to fill up an entire wall with photographs, which is why we love this pinned gallery wall option, originally found on the popular blog Apartment Therapy. This proves that a small wall of frames can look great in your home -- even that little wall at the end of your hallway or between two rooms can be transformed into a gallery!
More for moms on Pinterest
Pinterest: What it is, how to use it and why you'll be addicted
Pinterest for moms: Create your dream mom cave
Pinterest for moms: The best of birthday parties