Celebrity Baby
Bump Watch
Happy hump day! Today we have rounded up the cutest pregnant celebrities for our Wednesday celebration -- Celebrity Bump Day. From Jessica Simpson to Alyson Hannigan, Sarah Drew to Jack Osbourne and his cute fiancée, the baby bump watch is on!
(page 4 of 4)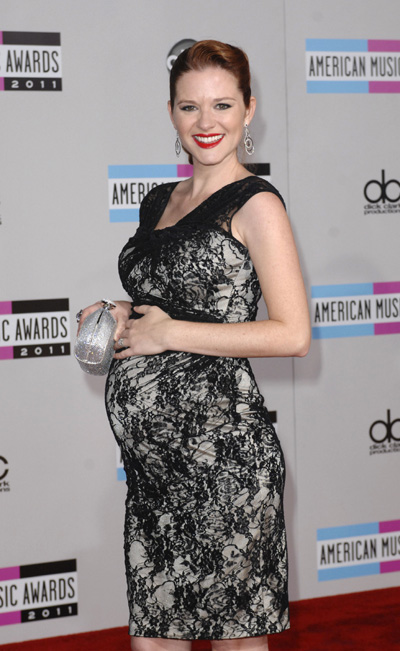 Sarah Drew
Grey's Anatomy actress Sarah Drew rocked her baby bump in a black lace dress at the American Music Awards in November. The actress is due with her child, a delivery surprise, this month! The 31-year-old actress gushed about her baby shower, which was held at her Aunt Rosa's home in Los Angeles.
"My mom made a really special slideshow for me that featured baby pictures of myself and Peter, along with pictures of us dating, to when we married to now -- it was amazing! " she told People.
More on celeb moms
Celebrity bump day: Kourtney Kardashian, Beyonce and more!
Top 10 stylish celeb kids
Cute pregnant celeb: Maggie Gyllenhaal
Photos courtesy of WENN