Celebrity Baby
Bump Watch
Happy hump day! Today we have rounded up the cutest pregnant celebrities for our Wednesday celebration -- Celebrity Bump Day. From Jessica Simpson to Alyson Hannigan, Sarah Drew to Jack Osbourne and his cute fiancée, the baby bump watch is on!
(page 2 of 4)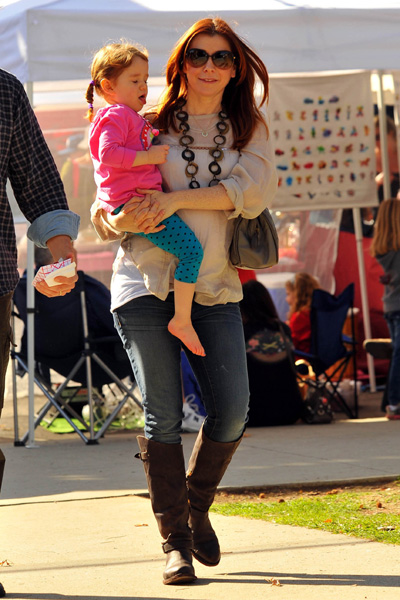 Alyson Hannigan
How I Met Your Mother actress Alyson Hannigan was spotted at the farmers market in Brentwood, California, on Jan. 8 with her adorable daughter Satanya. The actress looked chic in a flowing top paired with jeans and knee-high boots.
"All I want for Xmas is to find out the gender of the baby in my belly!" Hannigan tweeted on Christmas Eve. "I really don't have a preference I just want to stop calling it 'it'!"