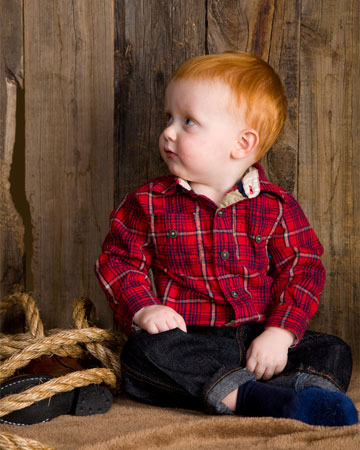 Southern names for boys and girls
Are you looking for a southern baby name for your bouncing baby boy or girl? We have rounded up the best down-home baby names straight from the heart of Dixie!
The southern U.S. is signified by family values, American traditions and a laid-back drawl that makes us yearn for sweet lemonade and buttermilk biscuits.
If you are looking for a southern baby name for your baby boy or baby girl, check out our picks below. (Hint: It helps to say the names with a good ole' southern drawl!)
Popular southern baby names
Each year the Social Security Administration releases a list of the top baby names, taken from birth certificates of babies born that year. Check out the top baby names of the Deep South, which includes Louisiana, Alabama, Mississippi, Georgia and South Carolina. Trust us, you'll find the perfect baby name in two shakes of a lamb's tail!
Double names of the south
Double names, such as Billy Bob or Ida Mae, are a deep-rooted baby name tradition of the south. These southern names are created by a choosing a traditional name, which is often combined with a family name. The combinations are endless. However, here are a few ideas for double names for your southern boy or southern belle.
The first names of Mary, John, Jacob, Annie and Billie are great starter names when searching for the perfect double name.
Go hog wild! Surnames as middle names
Another southern baby name tradition is to pass on a family surname, or last name, as your child's middle name. This would be a great way for a mother to pass on her own name or to pay respects to a dear grandfather, grandmother, aunt or uncle. Even if the surname has a more masculine sound, such as Betty Jack or Mary Harris, this doesn't seem to bother true southerners.
Southern names from country music
Be inspired by some of our favorite country music singers of the past and present that sang and wrote songs about growing up and living in the south. Even though not all of these stars were born in the south, such as Shania Twain and Taylor Swift, they have strong country roots with the perfect southern name.
Click the banner to check out our database of more than 30,000 baby names.

More baby name ideas
Double baby names for boys and girls
Western cowboy baby names
Virtue baby names: From Faith to Justice