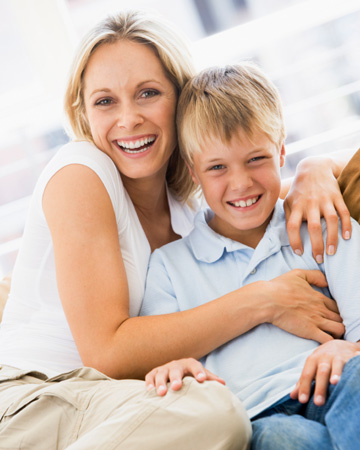 Family Tips for New Year's
Before you nail down empty New Year's resolutions you're likely to break, consider focusing on family resolutions that will put your loved ones first. From carving out family time to nurturing your relationship with your partner, learn seven ways to make your family a priority.
7. Learn something new together
There's something about fumbling through a new skill that brings people closer together, so take a family vote and pick up a new proficiency in the New Year. You'll not only expand your talents, you'll be placing an emphasis on learning that will stick with your youngsters throughout their lifetime.
Whatever family resolutions you choose to put into motion this New Year's, understand that even these seven ways to make your family a priority can be a work in progress. "Families are busier today than in the past," says Joe Bruzzese, M.A., child development expert. "Carving out together time can be a continued struggle. Start small and dedicate a weekly timeslot for games, a movie or a picnic that brings parents and kids together to enjoy each other's company." Before you know it, your resolutions will be part of your family routine!
Read more family tips
Family activities your toddler will love
Plan your family's healthy year
Fun themes for family dinner