Celeb Kids
With Designer Duds
From designer dresses to cool kicks, these celebrity kids are the trendsetters of the playground. Find out our picks of the top 10 stylish kids of 2011 that even stole the spotlight from their famous parents.
(page 7 of 10)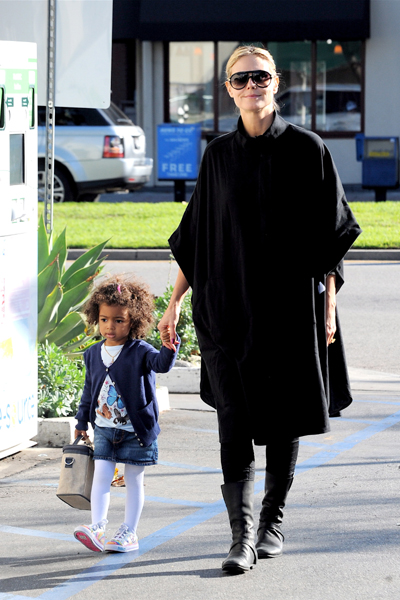 4. Lou Sulola Samuel
When your mom is supermodel/Project Runway host Heidi Klum and your dad is singer Seal, you are bound to have great genes, as is the case of Lou Sulola Samuel. This adorable little girl shows off her spunk in colorful dresses, skirts and cardigans.