Celebrity Baby
Bump Watch
Happy hump day or, as we like to call it, celebrity bump day! We have rounded up the cutest celebrity baby bumps along with the proud expecting papas, including Robert Downey Jr and his wife Susan, Jennifer Garner and Ben Affleck, Jason Bateman and his wife Amanda Anka, and Hilary Duff and Mike Comrie.
(page 4 of 4)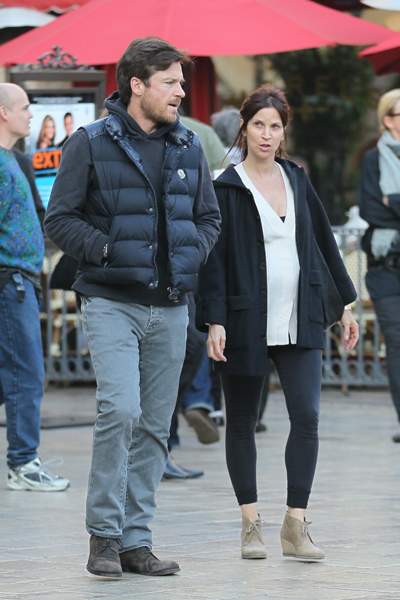 Jason Bateman and Amanda Anka
Jason Bateman and his pregnant wife Amanda Anka were spotted shopping at The Grove in Hollywood. Jason and Amanda are expecting another girl. They are already parents to 4-year-old Francesa Nora.
Amanda's grandfather, legendary singer/songwriter Paul Anka, announced the baby news to ET Canada. "I'm going to be a grandfather again. It's another baby girl," he told the press. He also gushed about his love for his son-in-law, saying, "He's a very smart boy, a wonderful guy for my daughter."
More celebrity bump day fun
Celebrity bump day: Hilary Duff, Alyson Hannigan and more!
Celebrity bump day: Kourtney Kardashian, Beyonce and more!
Celebrity bump day: Jennifer Garner, Jessica Simpson and more!
Photos: WENN