Celebrity Baby
Bump Watch
Happy hump day or, as we like to call it, celebrity bump day! We have rounded up the cutest celebrity baby bumps along with the proud expecting papas, including Robert Downey Jr and his wife Susan, Jennifer Garner and Ben Affleck, Jason Bateman and his wife Amanda Anka, and Hilary Duff and Mike Comrie.
(page 3 of 4)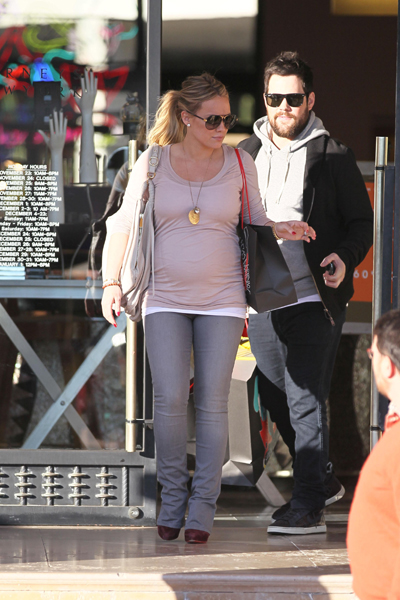 Hilary Duff and Mike Comrie
Hilary Duff and her husband Mike Comrie were spotted doing some last minute shopping before Christmas. The actress recently got into the holiday spirit by having her sister, Haylie Duff, paint a picture of a Christmas present on her baby bump. Duff, wearing a Santa hat and standing near the Christmas tree, posted the picture on her Twitter account with the caption: "Happy holidays from the three of us!"