Celebrity Baby
Bump Watch
Happy hump day or, as we like to call it, celebrity bump day! We have rounded up the cutest celebrity baby bumps along with the proud expecting papas, including Robert Downey Jr and his wife Susan, Jennifer Garner and Ben Affleck, Jason Bateman and his wife Amanda Anka, and Hilary Duff and Mike Comrie.
(page 2 of 4)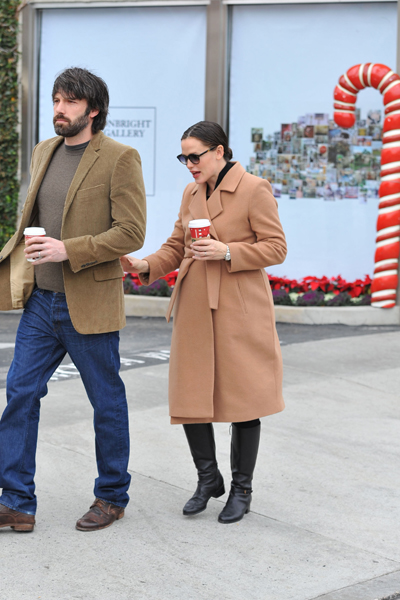 Ben Affleck and Jennifer Garner
Pregnant Jennifer Garner and her husband Ben Affleck were spotted stocking up on presents at a toy store in Los Angeles. The couple, who is expecting their third child together, sipped on Starbucks coffee as they enjoyed their kid-free day.
"I wish I was one of those cute pregnant girls who wear skinny jeans throughout their pregnancies. But I just gain weight. I'm trying really hard to be mindful, but when I'm making the kids mac and cheese, I want it badly," Garner told InStyle.
We feel your pain, Jen, and (for what it's worth) we also think you are a cute pregnant girl!