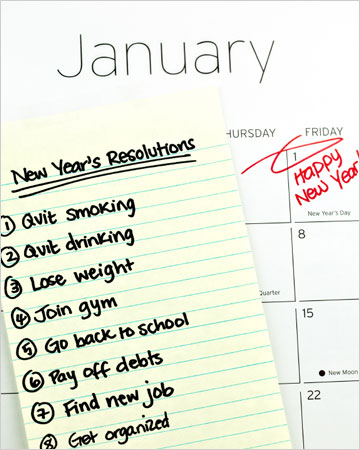 A new list this year
This year, focus on what really matters -- faith, family, friends -- and all of your "old" resolutions -- lose weight, quit smoking -- will easily fall into place.
Resolutions
Expert tip: With small steps and simple strategies, you will achieve success! ~ Diana Fletcher, life coach
At the beginning of each year, we aspire to the great things we hope to accomplish in the coming 12 months.
This year, put your energy behind improving faith, family and friends with these tips from the experts.
More on improving faith, family and friends
New Year's resolution dos and don'ts
10 New Year's resolutions you can easily keep
New Year's resolutions just for you