Prepare and plan ahead for a busy 2012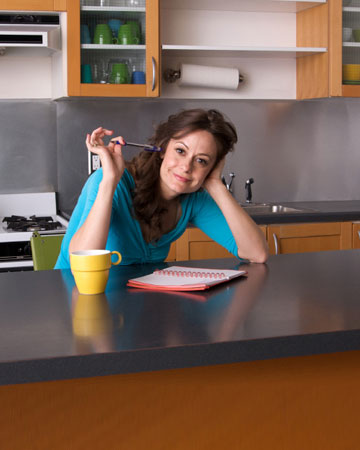 Get organized for the New Year
Life doesn't usually get easier after the holidays: School starts back up, winter sports continue and talks of spring break plans come floating into parents' heads. Don't get caught off guard Jan. 1 with a hectic schedule and no organization in place. Get ahead of the game with these helpful organizational tools and tips.
Get organized for the New Year
Start off 2012 the right way: stress-free! Get organized in all aspects of your life so you feel confident about your schedule and commitments for the upcoming year.
Important school dates: Pull up your child's school schedule and mark holidays, school in-service days, report card days, teacher conferences, etc.
Doctors' appointments: Schedule dentist appointments, well checks, physicals and any other doctor visits that can be planned in advance.
Sports and extracurricular activities: Research your local sports activities, check with leagues, websites and after school camps to be in the know about tryouts, practices and important dates.
Birthdays: Look ahead to your child's birthday and pick a few dates that you would like to hold the party. This will help when it comes time to reserve entertainment, order a cake and notify family members (especially if your child's birthday falls on a holiday).
Vacations: Once you have all of the other important events marked down, it becomes easier to plan family vacations, trips to grandma's and helps you to save and prepare for such trips.
Tip: By planning out and organizing all of your activities and events, it can be easier to create and stick to a family budget.
Organizational tools for moms
These tools and tricks will not only kick off your year the right way, they will keep it running smoothly. By taking the extra time to get organized ahead of time, you're more likely to enjoy the little things that occur each day.
The MomAgenda Desktop calendar ($46) helps busy moms get organized in style. Large enough to manage a household but small enough to keep in your purse, the MomAgenda Desktop keeps your schedule, contacts and important dates at your fingertips.
If you have extremely busy weeks that require lots of planning and space, the Erin Condren weekly schedule pad ($30) is a good option for you. Keep this calendar on your desk, stuck to the fridge or hanging on the garage door to remind your family and yourself of important weekly events.
Set up your home office or workstation so that you are fully prepared at all times: Stock your desk with note pads, thank you cards, address labels, general birthday cards and stamps. By doing this, you will always be prepared to send a quick thank you note, last minute birthday card or take important phone messages.
More on getting organized
Organizing tips from celebrity organizer Justin Klosky
5 Personal organization apps
15 Organizing gadgets for moms