Celebrity Baby
Bump Watch
Whether you call it Wacky Wednesday or Hump Day, we celebrate mid-week by rounding up the cutest celebrity baby bumps. Today's celebrity bump day features Hilary Duff, Alyson Hannigan, Kourtney Kardashian and JR Martinez with his pregnant girlfriend Diana.
(page 4 of 4)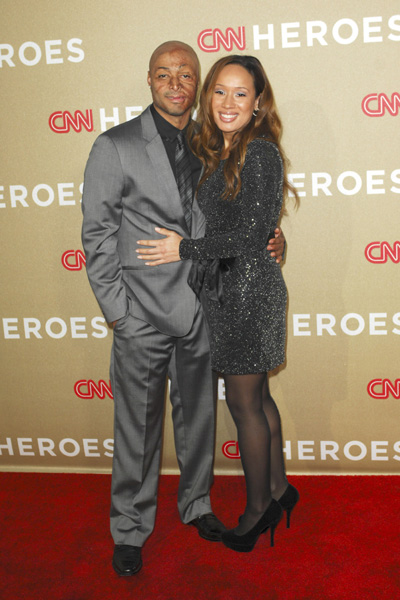 J.R. Martinez and wife Diana
Dancing with the Stars champ J.R. Martinez poses with his pregnant girlfriend, Diana Jones, at the CNN Heroes: An All-Star Tribute. The couple is expecting their first child in May, which they have found out will be a girl!
"God has a tremendous sense of humor that he wants to continue to surround me with women," Martinez tells People. "I was raised by a single mom so I think I'm sensitive to women. I just like spending time with women. I like to talk with women and listen to what they have to say."
More Celebrity bump day fun
Celebrity bump day: Kourtney Kardashian, Beyonce and more!
Celebrity bump day: Jennifer Garner, Jessica Simpson and more!
Cute pregnant celeb of the week: Maggie Gyllenhaal
Photos: WENN