Celebrity Baby
Bump Watch
Whether you call it Wacky Wednesday or Hump Day, we celebrate mid-week by rounding up the cutest celebrity baby bumps. Today's celebrity bump day features Hilary Duff, Alyson Hannigan, Kourtney Kardashian and JR Martinez with his pregnant girlfriend Diana.
(page 2 of 4)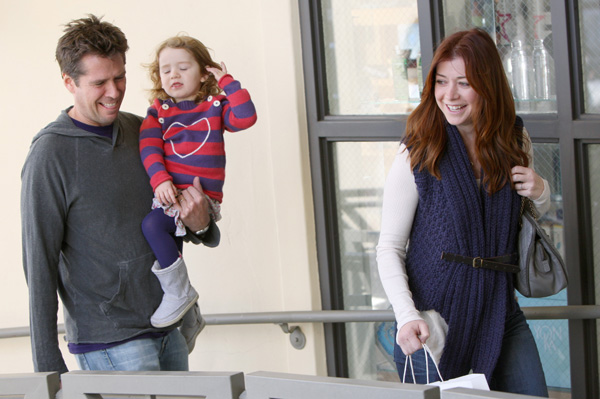 Alyson Hannigan
Despite denying rumors three months ago she was pregnant, actress Alyson Hannigan has announced that she is in fact pregnant with her second child. The 37-year-old star of How I Met Your Mother was spotted with her husband, Alexis Denisof, and 2-year-old daughter, Satyana, shopping in Brentwood. She kept her baby bump covered in a gathered blue sweater.
"We hit the jackpot with the first one. If you win the lottery, do you keep buying lottery tickets? Or just enjoy the lottery you won?" Hannigan said last year, when trying to decide if they should have another baby.
It sounds like she decided to buy another lottery ticket!