Celebrity Moms
That Breastfeed
New mom Alyssa Milano breastfeeds her son Milo. However, she recently revealed that she doesn't like to do it in public for fear the paparazzi will snap a picture of her. Angelina Jolie, on the other hand, was on the cover of a magazine nursing one of her twins. Learn about other celebrity moms who breastfed their babies, including those who nurse in public.
(page 3 of 5)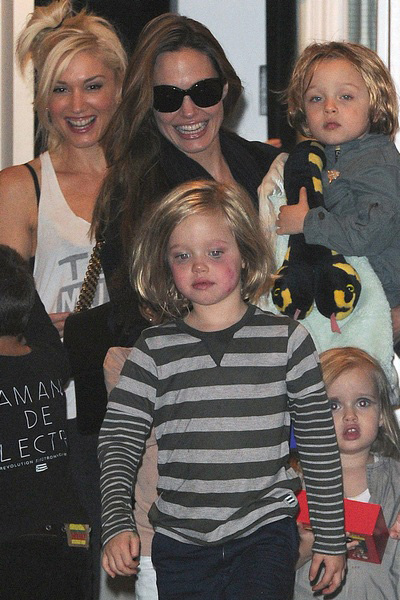 Angelina Jolie
Angelina Jolie is not shy about breastfeeding in public. In fact, she was photographed on the cover of W magazine nursing one of her twins. "They eat every three hours and I'm getting better at holding them both for [breast]feeding at the same time, so that helps," she told People.
"We try to get them to eat simultaneously for the sake of management, but it gets a little crowded at the bar!" Pitt joked.