Celeb Baby Bump Watch
Happy Hump Day! We like to think of it as bump day, so we're bringing you the cutest celeb baby bumps every Wednesday. Today, check out Bryce Dallas Howard, Jennifer Garner, Jessica Simpson and Hilary Duff, all of whom have babies on board.
(page 4 of 4)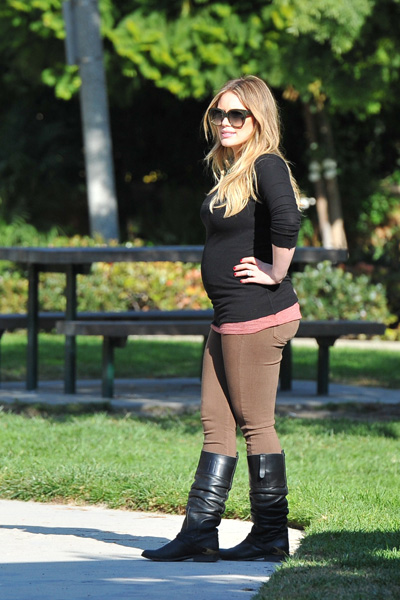 Hilary Duff
Hilary Duff surprised her fans when she announced she and her husband Mike Comrie were expecting their first child after being married just one year.
"I think we're really excited to have kids," Duff said this January. "He comes from a really big family. But I'm only 23, so give me a little bit of time."
Did the couple have a change of heart -– or a pregnancy surprise? We aren't sure, but we have a feeling the couple will be great parents to their little boy.
Photos: WENN