Celeb Baby Bump Watch
Happy Hump Day! We like to think of it as bump day, so we're bringing you the cutest celeb baby bumps every Wednesday. Today, check out Bryce Dallas Howard, Jennifer Garner, Jessica Simpson and Hilary Duff, all of whom have babies on board.
(page 3 of 4)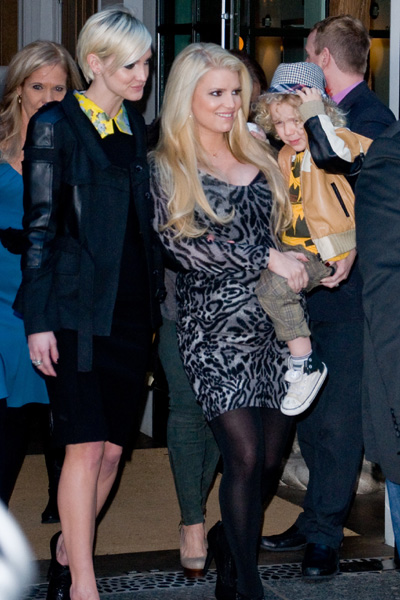 Jessica Simpson
Pregnant Jessica Simpson isn't a mom yet, but she's practicing with her nephew, Ashlee Simpson's son Bronx. The 31-year-old fashion designer loves being pregnant and said she is ready to start a family. "I can't wait to have more kids. I love being pregnant. I have such an incredible connection with myself and with my body that I've never had before."
How will she handle having a newborn? We have a feeling little sis Ashlee will help Jessica fit into her new role of mommy just fine and her hubby-to-be Eric plans on being very involved.
"Eric is very, very supportive. We're both extremely excited. He's been to every doctor's appointment with me. We just love it. We can't believe we get to do this, and we get to do it together. We're going to be a rock star family!"