Celebrate With These Global Traditions
Countries all over the world will be celebrating the holidays together in spirit. Though many think of the holiday season as a menagerie of red and green, yuletide caroling and Santa Claus, other parts of the world have their own rich traditions and celebrations. This makes the holiday season a perfect time to introduce your children to the many cultures of the world.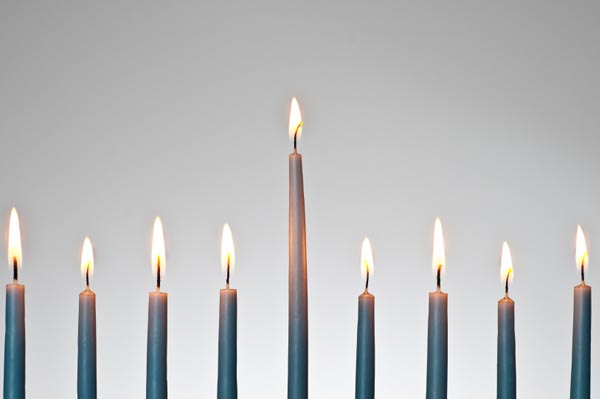 St. Lucia Day in Sweden
St. Lucia Day honors a third-century saint on December 13, when girls dress up as "Lucia brides" and wear long white gowns and red sashes — a tradition that dates back to the 18th century. The attire is accompanied with a wreath of burning candles on their heads. The girls wake up their families by singing songs and offering coffee, and a traditional bun, called St. Lucia's bun and made from saffron, is commonly eaten on this day.
Hanukkah in Israel
Jewish people all over the world observe Hanukkah, but perhaps there is not a more brilliant celebration than in Israel. The eight-day holiday, which lands on different dates in December every year, marks the successful Jewish rebellion over the Greeks. The focal point of celebration is the menorah, a branched candelabrum, and most homes have many. Each night, one candle is lit and gifts are often given to children, games are played and food is enjoyed. Children in Israel even get a week off from school.
New Year's Eve in Ecuador
In this South American country, a family dresses up a straw man representing the old year. Family members make a will for the straw man that lists all of their faults. At midnight, they burn the straw man in hopes their own faults disappear too.
Kwanzaa in the U.S.
Kwanzaa is a weeklong celebration honoring African-American culture. It was first celebrated in 1966 and is one of the fastest growing holidays. A Kwanzaa celebration often includes singing, drumming and a selection of readings such as the African pledge or parts of African history.
Omisoka in Japan
In Japan, Omisoka, or New Year's Eve, is the second most important holiday of the year, following New Year's Day, the start of a new beginning. Japanese families gather for a late dinner around 11 p.m., and at midnight, many make visits to a shrine or temple. In many homes, there is a cast bell that is struck 108 times, symbolizing desires believed to cause human suffering.
Ta Chiu in Hong Kong
Those in Hong Kong pray to the gods and ghosts of their ancestors asking that they will fulfill wishes for the next year. Priests read aloud the names of every person living at the celebration and attach a list of names to a paper horse and set it on fire. The smoke carries the names up to the gods and the living will be remembered.
Christmas in France
In France, Christmas is called Noel. And though there are many similarities to Christmas in the U.S., you'll find a number of key differences. A figure called Pere Noel, father of Christmas, makes home visits with gifts. On Christmas Eve, children leave their shoes by a fireplace that will be filled with the gifts. In the morning, they awake to find fruits, nuts and small toys. Nearly every home has a Nativity Scene, which serves as the focal point of decoration and celebration, just as the Christmas tree does in U.S. homes.
Christmas in Alaska
Christmas traditions in Alaska are similar to the rest of the Unites States, but there are a few unique differences that make an Alaskan Christmas special. For example, children go caroling with a long pole topped by a colored star. Songs sung in the home often include the Aleut words "Gristuusaaq suu'uq," which means "Christ is born." The closing words, "Mnogaya leta," means, "God grant you many years." Treats may include cookies, doughnuts, and cake, as well as fish pie called piruk and smoked salmon.
St. Stephen's Day in Ireland
Christmas festivities in Ireland tend to be more religious in nature than about simple fun. Christmas celebrations last from Christmas Eve until January 6th (Epiphany). On the 26th, St. Stephen's Day, an Irish tradition that is known as the Wren Boys Procession takes place. Children go from door to door singing, holding a stick that is topped by a holly bush and a wren. They ask for money for the "starving wren," which goes into their pockets. In ancient times, a real wren was killed and fastened to the stick, but today fake wrens are used.
Sviata Vechera in the Ukraine
The Christmas Eve festivities in the Ukraine are known as Sviata Vechera, which means "Holy Supper." The celebration begins when the first evening star is sighted in the night sky. In farming communities, the household head brings in a sheaf of wheat which symbolizes the wheat crops of Ukraine. It is called "didukh," which translates to "grandfather spirit." In homes within the city, a few stalks of wheat may be used to decorate the table.
Read more on celebrating the holidays
Christmas around the world
How to survive Christmas (when you're not Christian)
Family-friendly Kwanzaa activities