When Your Teenager Is Ready To Date
You're one step away from committing your teenager for being boy crazy, but does that necessarily mean she's ready for a boyfriend? Teen girls are notorious for crushes, but knowing when to let your daughter officially enter the dating scene can be confusing. From types of teen dating to expert advice on when she's ready, get help tackling the big question: At what age should you let your daughter have a boyfriend?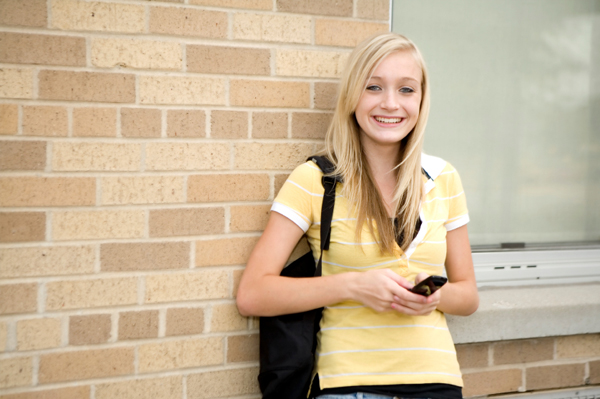 Is my teenager ready to date?
Dating isn't exactly what it used to be when you were in the game, so setting an age when your teenager is allowed to date doesn't necessarily coincide with your own experiences with having a boyfriend. "It seems physically people are maturing younger, but emotionally maturing later," explains Dr. Brenda Schaeffer, psychologist and author of Love or addiction: The power and peril of teen sex and romance. "With adolescence comes raging hormones, peer pressure and media pressure, but teen girls lack the ability to self-parent or to actually problem solve at this age."
Types of teen dating
Before deciding whether to let your daughter dip a toe in the dating pool, it's important to understand the types of dating options teen girls have.
Group dates. "Group dates to public places like Starbucks or a movie are a very good starter date," advises Mary Waldon, LCSW.
Online dating. "Teens are turning to online relationships feeling they're safer, but they are just as devastated and depressed and rejected," shares Dr. Schaeffer. Discourage your teenager from dating someone online, which still holds the same heartache but also exposes teen girls to online predators.
Exclusive dating. "I have found that young people want to date one person for the safety and security of not having to go along with the crowd," says Dr. Schaeffer. But is she ready for a boyfriend?
At what age should you let your daughter have a boyfriend?
So, is there a magic age for all teen girls to start dating her dream boy? Unfortunately not. However, at about 14 or 15 years old, teen girls are often ready to explore relationships in a group setting, but allowing your daughter to exclusively have a boyfriend should wait. "One-on-one dates should probably wait until 16 or even 17, depending on the maturity of the girl, and your assessment of the boy in question," suggests Waldon.
"The thing is, during adolescence, dating is a dress rehearsal for adult relationships," says Dr. Schaeffer. "It's a time when your daughter needs to learn how to enter, be in respectfully, and let go of a relationship. Dating is a part of learning how to survive all of this." Although you may have the urge to forbid your teen girls from having a boyfriend until they are 30 years old, encourage her to try again, regardless of how tough it is for you to see your teenager grow up!
More on teen dating
Teen dating
Teen girls and breakups: helping them move on
Your daughter: dating dos and don'ts for parents