19 Kids And Counting
The Duggar family is unusually big by American standards. With 19 kids and one more on the way, "big" is probably an understatement. While we're not used to seeing families quite that large, some American families don't stick to 2.2 children. Keep reading to learn about more big families.
(page 5 of 6)
5
Michael and Mary-Jo Jackson
22 children through birth and adoption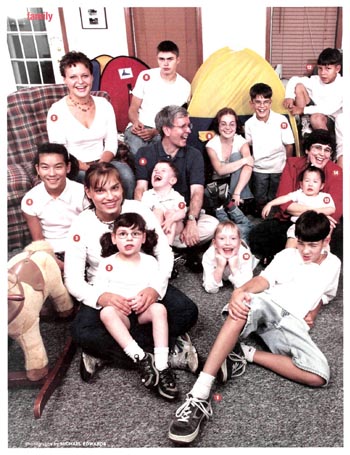 The Jackson family isn't famous. They're just an ordinary family -- almost. Michael and Mary-Jo Jackson have 22 children total, seven of them through birth and 15 through adoption. Many of the children they adopted were older at the time they joined the Jackson family or have special needs.
Although they receive criticism for having such a large family, the Jacksons feel equipped to handle the unique challenges. "We have a strong marriage and a strong family," Mary-Jo told People.