19 Kids And Counting
The Duggar family is unusually big by American standards. With 19 kids and one more on the way, "big" is probably an understatement. While we're not used to seeing families quite that large, some American families don't stick to 2.2 children. Keep reading to learn about more big families.
(page 2 of 6)
Formerly of Jon and Kate Plus 8 fame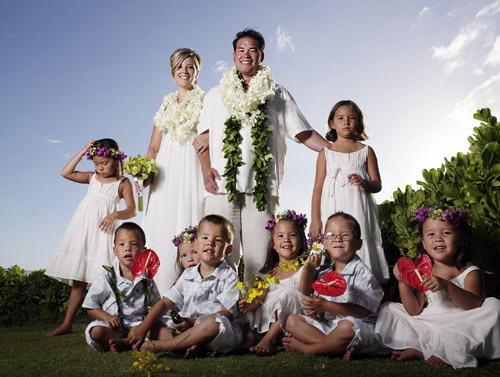 Jon and Kate Gosselin have eight children together. While that's certainly larger than the average family, it's not crazy big. However, the fact that their family is made up of sextuplets and one set of twins is a little less than ordinary. Going from two kids to eight at once seems big to us!
Sadly, the couple's marriage fell apart, the show became Kate Plus 8 and then it was cancelled. Both parents have made news for their parenting decisions, but hopefully these kids grow up happy and healthy.
Photo credit: TLC